At Coleman House Bed and Breakfast, we want to make your stay is as relaxing and peaceful as possible. But, we also want to you to have some fun! So here are a few packages we have created to help make your trip to Harrodsburg a truly memorable experience. For pricing and more package information, please call us at 859.734.4902, or use the Contact page.
Available Packages:
Kentucky Thoroughbred
Centre College
Kentucky Bourbon Trail
Yoga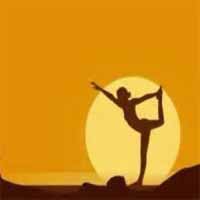 If you love yoga and want to spend a relaxing weekend fine tuning your practice or perhaps just testing out yoga for the first time, then this package is for you. Gather up a couple of your friends or family and come get your Zen on for the weekend. So here is how it works. Pack your comfiest clothes and head on over. We will be waiting on Friday evening to greet you with a cocktail and some snacks. Later that evening we will head downtown to the art gallery for a relaxing yoga class that will have you ready for a good night's sleep. On Saturday, we will go back to the gallery for an invigorating yoga class and then back home for brunch. You will have your afternoon free to just rest and relax. You may want to take a nap or a walk, sit on the front porch and read or head on over to the gym for a workout.
At around 5 pm we will meet upstairs on the third floor at Ballard's for "happy hour" and then head down to the main dining room for dinner at 7. After dinner feel free to settle in for a movie or just hang out. Sunday morning yoga class will be early and meditative followed by a leisurely breakfast. Checkout time on Sunday is 1 pm. This package is guaranteed to be a hit for a girl's weekend away!
Cowboy
Antiquing: 127 Yard Sale